New Sales Manager
SI TECH is expanding and recruiting a Sales Manager. We are also making changes in organization – to provide better support to existing customers and to reach new markets and customers.
Lars Segelod has been hired as Sales Manager and will also be responsible for sales towards new markets. CEO Jonas Axelsson will work with sales, both against the company´s existing market; the diving market, and towards new markets. Johanna Strömgren will share responsibility for sales on the diving market and work primarily with retailers and distributors and also be responsible for the kayak market.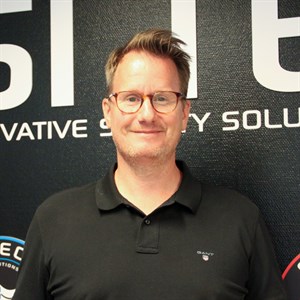 – SI TECH has many years of experience in manufacturing and sales of components for diving drysuits, but we see great potential for our products in other, new markets. It is now time to expand and we are looking forward to work with Lars as our new Sales Manager, says Jonas Axelsson, CEO.
Lars Segelod has an extensive experience in sales and will, as Sales Manager, work on new structures and to coordinate sales towards the various markets that we are trying to reach.
The new organization also means that company CEO Jonas Axelsson will spend more time on product development. In recent years, we have launched three to four new products per year, mainly for the diving market. Moving on to new markets will increase the need of products that are adapted for specific markets.

For further information, please contact:               
Jonas Axelsson, CEO                                            
Phone +46 523 150 13, email jonas@sitech.se 
Lars Segelod, Sales Manager
Phone +46 523 29 30 47, email lars@sitech.se
Johanna Strömgren, Marketing Manager
Phone +46 523 29 30 40, email johanna@sitech.se