Cold water diving pioneers
September 01, 2013
We all know about SCUBA pioneer Jacques Cousteau from France, but far less is known about the man who laid the foundation of modern drysuit diving. Stig Insulán, the founder of SI TECH, invented the variable volume drysuit valve in the late 60´s. The invention of the variable volume drysuit valve opened up for a new era of underwater comfort and diving capabilities.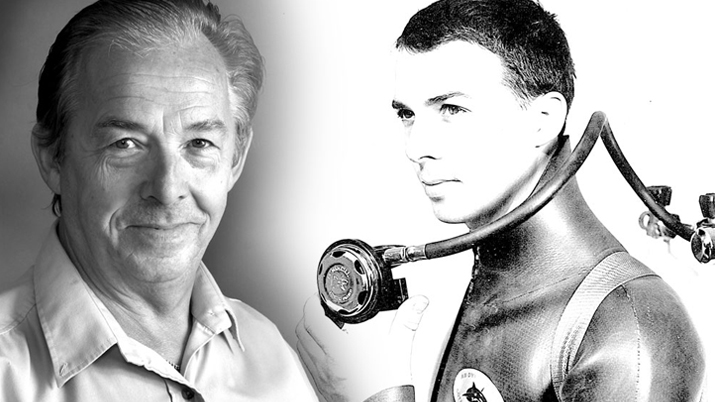 Before early 70´s, drysuits was mainly used in commercial and military diving activities. To avoid discomfort created by squeeze at greater depth, overpressure valves were installed in the ankles, wrists and neck in order to remove excessive air inflated through the face mask. The inflation of gas also increased the undergarments insulation ability. This type of drysuit was named constant volume drysuit. The wetsuit was a great improvement and started to be popular in the early 50´s and drysuits in general became out aged.
The recreational SCUBA diving boom in the sixties was mainly due to the expanded availabiltiy of neoprene wetsuits.
Stig was early involved in wetsuit and general diving gear manufacturing, which he started in 1962. With his dedication to diving and interest in design he tested the ideas during commercial diving operations. During long dives in cold waters and under ice Stig required something better.
Stig patented the semi-automatic Exhaust Valve in 1971. This paved the way for the variable volume drysuit diving concept. The "original" Exhaust Valve, an up-stream Regulator and a high pressure Reducer Valve, originally designed for mine clearance diving were also early innovations.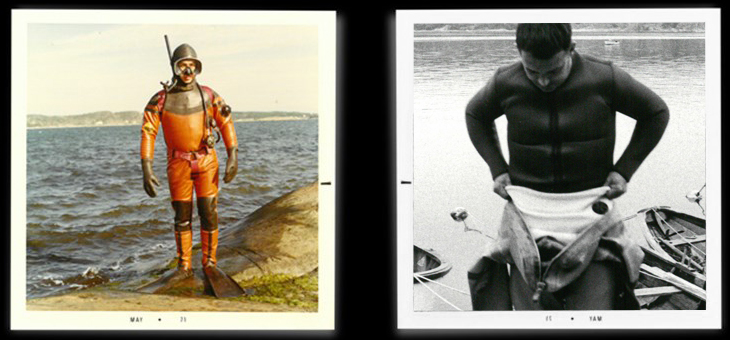 Stig during development and testing of drysuits and valves in May 1971.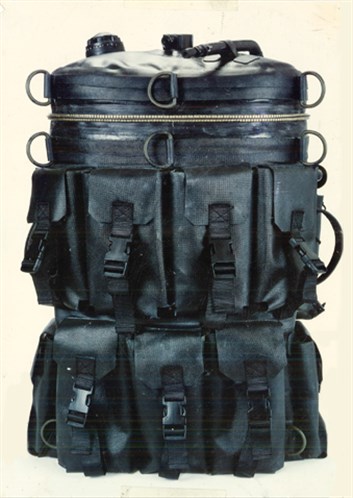 The U. S. Navy Seals at Coronado Island and the Special Forces Airborne Group were among the first U.S. military branches to be introduced to the Viking drysuit. Jörn Stubdal, Export Manager from Norway, and Bob Shourot, U.S. Distributor from New York, were instrumental in introducing the Viking drysuits in the United States. Stig Insulán was brought into the group as a design consultant for development of special applications, such as the MK12 diving dress for contaminated waters.
 
During the development process, Jörn and Stig also realized the need for a rigid diver delivered transport device.  "To optimize the buoyancy control, we furnished SOWB's with variable volume valves, as well as an independent gas cylinder and a separate oral inflator unit."
 
SI TECH AB of Sweden was awarded the contract from the U.S. Army in the late 1980's. SI TECH is nowadays a consistent development partner and supplier to military units worldwide.
Stig still have an important role in the development and production of new products at SI TECH. Stig works in the toolshop with turning and milling as well as on the development department with CAD-construction.
Corporate Articles
At the Dive site